Fondacija Jedan svijet – platforma za jugoistocnu Europu (owpsee) i ove godine se aktivno ukljucuje u globalnu kampanju 16 dana aktivizma / Vratimo kontrolu nad tehnologijom! ciji je cilj podizanje svijesti i zaustavljanje nasilja nad ženama.

Bosnia Herzegovina - Partneri: Pokret Dosta, Zašto ne, Udruženje Kult – Projekt Košnica, ACS - Associazione di Cooperazione e Solidarietà, Forum Žena Bratunac, GVC i Omladinskim centrom Ilovaca. Ocekujte još (english below)

The oneworld platform for southeast europe foundation (owpsee) is again involved in the global 16 days of Activism campaign which aims to increase public awareness and prevent and eliminate violence against women.

Bosnia Herzegovina - Partners: Movement Dosta, Association Zašto ne and Kult Association's Project Košnica, ACS - Associazione di Cooperazione e Solidarietà, Bratunac Women's Forum, GVC and Ilovaca Youth Centre from Goražde. More to come...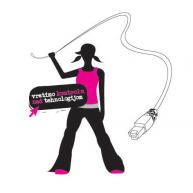 Local Campaign Website
Previous campaign activities

Prvi događaj u okviru kampanje je okrugli sto koji se održava kao dio projekta serijala digitalnih priča Pod ključem, a čija će tema biti korištenje digitalnih priča kao forme za podsticanje društvenih promjena. Okrugli sto održava se 28. novembra u hotelu Bosnia u Sarajevu od 9.30. do 14.00., sa predviđenim brifingom za novinare u 12.30. Video album sa digitalnim pričama možete posjetiti ovdje: http://vimeo.com/album/1464636.

Nakon okruglog stola, 2. decembra u Bugojnu, 3. decembra u Prijedoru i 4. decembra u Velikoj Kladuši održaće se obuka i prezentacija priručnika za korištenje digitalnih priča za razbijanje stereotipa i pokretanje diskusije o temama poput nasilja u porodici, ovisnosti, maljoljetničke delinkvencije, disfunkcionalne porodice, zatvora, nepostojanja adekvatnih institucija za zbrinjavanje i savjetovanje, itd. Projekt zajednički provode organizacije civilnog društva udruženje KULT BiH - projekt Košnica, Dosta, Zašto ne i owpsee.

Također, 5. decembra u Bratuncu i 10. decembra u Goraždu organizujemo jednodnevnu obuku o korištenju internet sadržaja u svrhu zaustavljanja nasilja nad ženama i promovisanja jednakog pristupa informaciono-komunikacijskim tehnologijama. Ovaj program u Bratuncu provodimo zajedno sa italijanskom organizacijom ACS i Forumom žena Bratunac, a u Goraždu su nam partneri italijanska organizacija GVC i Omladinski centar Ilovača.(english below)

The first event organised under the auspices of the campaign is the round-table discussion, under the project of a series of digital stories "Locked Up", and will focus on the use of digital storytelling as a form of promotion of social change. The round-table discussion will be held on November 28, Bosnia Hotel in Sarajevo (9:30-14:00 hours), with press briefing scheduled for 12:30 hours. The video album with the digital stories is available.

On December 2 in Bugojno, December 3 in Velika Kladuša, and December 4 in Prijedor, training and presentation of a manual for use of digital storytelling in elimination of stereotypes will be held, which aims to launch a debate on topics such as domestic violence, dependence, juvenile delinquency, dysfunctional families, prisons, lack of adequate shelter and counselling institutions, etc. This is a joint project of Košnica (Basket), Dosta, Zašto ne and owpsee.

We will also organise one-day training programme on use of internet contents in prevention of violence against women and promotion of equal access to ICTs in Bratunac (December 5) and Goražde (December 10). The programme in Bratunac will be implemented in cooperation with Italian organisation ACS and Women's Forum Bratunac. For Goražde training (December 10), our partner are the Italian organisation GVC and the Ilovača Youth Centre.