Women and Media Collective (WMC) was formed in 1984 and is in its 27th year. The organization is based in Colombo, Sri Lanka but works in almost all provinces of the country.
WMC possesses a strong network of institutional links at local, national and international level and undertakes much of its work through close collaboration with these institutions and groups. Networking has been identified as a strategic approach in fulfilling its programme objectives.
2 major working areas
? Gender and Politics
State and Politics - Contributing a gendered perspective to state and policy reforms
Gender and Sexuality - Nuanced understanding of gender identities and sexuality and bringing these issues to the public domain for discussion and debate
? Media
Media - Enhancing the positioning and presence of women in mainstream media
New Media - Optimizing new media usage
The work
? Advocacy for the recognition of women's rights and concerns in legal and policy reform
? Increase representation of women in politics
? Create a space for positive representation of women's concerns in the media
WMC is motivated by the vision of creating a just society that does not discriminate on the basis of gender. With this in mind WMC aims to bring about change based on feminist principles, for a society free from violence and militarization, which would pave the way for a balanced representation of women in decision-making and governance, and advocate for non-discriminatory laws and policies.
During the last decade WMC has grown into an expert organization dealing with women's rights and human rights at large. WMC is well recognized as a strong, valuable partner by other women's groups, NGO's, state actors and international organizations.
At different moments in time the work carried out by WMC resulted in political change, state reform, the inclusion of women and gender concerns in the peace process, increased state recognition of women's rights, the enactment of new legislation or legislative reform promoting and protecting women's rights (such as the Domestic Violence Act) and recognition for the need to increase women's representation in politics.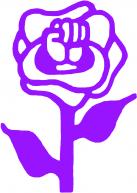 Local Campaign Website
Previous campaign activities
Women and Media Collective (WMC) has sent out an open invitation to participate in this year's 16 Days Campaign Against Gender-Based Violence by using social networking and blogging as a platform for raising awareness about gender-based violence, a first for Sri Lanka.
You can blog, tweet, upload photos and/or videos, upload podcasts, etc. to raise awareness on gender-based violence, particularly during the 16 days spanning from 25th of November to 10th December 2011.
You can post in any language and in any format (creative writing, art, photography, essays, short films, interviews, etc.), as long as you're raising your voice and creating a platform to discuss gender-based violence.
We have requested posts to be tagged with #16days #sl16days #vaw #takebackthetech and to mail us on wmcsrilanka@gmail.com with the subject line "Sri Lanka 16 Days Campaign" with links or information on your activity so that we can feature those on our blog.
Anyone who is planning or participating in a related event during the period of the 16 Days Campaign, no matter how big or small, can contact us and we will post it to the blog. If they'd like to send personal accounts, media coverage or photos, we'll make sure they are included.