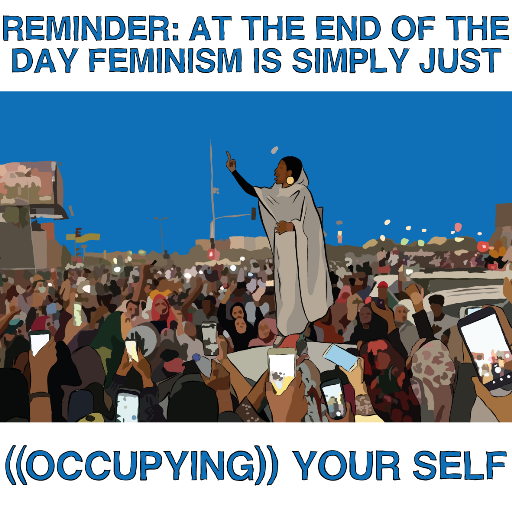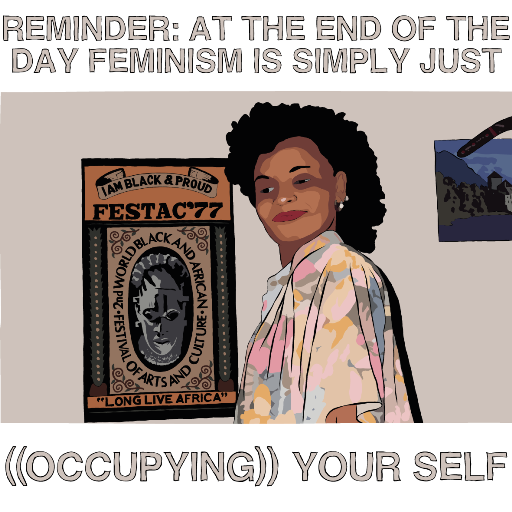 Kawira Mwirichia is a Queer, African, female visual artist with an innate desire to change the world through beauty that inspires and educates the community. Over the years, Kawira has worked as an artist within the Kenyan LGBT community and striven for a high level of virtuosity in her own work.
Her latest project, To Revolutionary Type Love (2017-) is another example of her diverse use of medium (the kanga) and unique level of expression. This project aims to celebrate Queer Love through the demonstrative narrative of each country's LGBTQIA milestones through symbols and beautiful quotes.
She contributed five illustrations to the 2019 #FeministForwards action, in her series "((Occupying)) your self".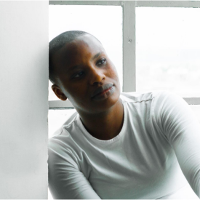 Current activities
"Reminder: at the end of the day feminism is simply just ((Occupying)) your self" illustration series.
Local Campaign Website